7 Best Digital Marketing strategies start-ups should know.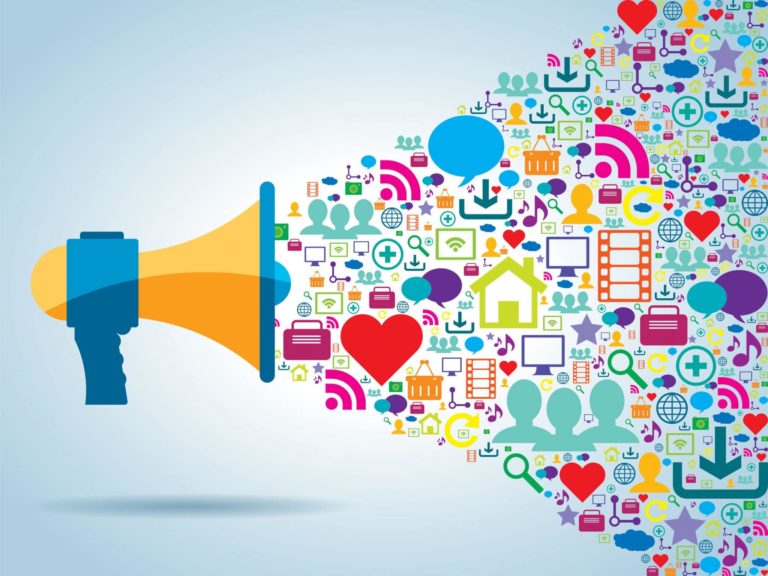 Digital marketing is something that every business needs to invest in to scale their business. whether it is a start-up or an enterprise; every business has to Drive more traffic, leads, and with these tried and tested digital marketing strategies any business owner can generate sales to sustain and compete with other businesses.
Digital marketing for start-ups is crucial when it comes to the marketing plan. As it communicates your unique selling point and helps you connect with your target audience. A digital marketing strategy is a plan that helps your organization attain specific marketing goals. Here are seven key marketing strategies that start-ups can use to...
Social Media Marketing.
Social media marketing is now one of the most useful and valuable weapons that your start-ups can use for growth and profit. It happens to be the most versatile and cost-effective strategy for start-ups.
Tips that can be used for effective social media marketing
Authentically Connect with your audience by utilizing free or low-cost brand monitoring tools such as AlertBot, Pingdom, or Site24x7 and respond to all the comments on Twitter.
Create and grow a niche forum or group on Facebook or LinkedIn, or even creating your dedicated community site similar to Instagram or GrowthHackers – this allows engaging with users as well as let them indulge their passions and connect with intended people.
Use a combination of Facebook Audience and Twitter Audience Insights to learn about your audience and create personas. Once you have an idea of who are the intended users, use those insights to create highly targeted ads that will resonate with users.
Email marketing.
Emails will always be one of the most used technique to reach customers and potential buyers. leveraging email marketing strategies is a great way to boost your start-up.
Here are some tips that can Drive email Marketing strategies
Email marketing campaigns depend on what type of content you are sending out. You can use the more informative and fuller content newsletters by setting the frequencies for emails
Use the demographic of your audience to drive the emails campaigns. Using analytical tools that allow accessing the numbers on audiences that have opened your emails helps you to target the audience
Follow best marketing practices that will lead to avoid being considered spam
Search Engine Marketing.
Search Engine Marketing is the practice of marketing your business website through search engines like Google and Yahoo, Bing, etc. SEM brings quick results by targeting an audience that is already searching for the product, services, or information your business has to offer. Real, accurate, and tangible results will help you grow your business.
Here are some pro tips for effective Search Engine Marketing.
Use tools like Google Keyword Planner and look at your site analytics to research what keywords and terms your customers are using during a search. Accordingly, use the data to drive your SEM strategy and plan.
Test and back up with data strategy that will help in successful reach towards target customers. Evaluate, test and tweak your campaign, letting your customers tell you what works.
conversion funnels are the key element in search engine optimization. Using conversion funnels enables us to reach different stages in a buyer's journey leading up to a purchase.
Search Engine Optimization.
A Search engine Optimisation strategy is a powerful marketing tool for any start-up. Search engines such as Google, Bing or Yahoo, Yandex have become a big source of users that can be diverted and converted into successful leads for the business.
The key to a strong SEO strategy is to determine which keywords are most important and relevant to your company and then optimize your site for those keywords. The goal is to not only rank higher for those keywords but also to make sure that the users find when they land on your page addresses what they were searching for their need.
Here are some smart tips for Search engine optimization
High-quality content and with relevant keywords help to improve the ranking of your website
Safely maintain keyword density to not getting Google Algorithm consequences
URL content must be which means full to content. Then search engines emphasize the URL keyword also it boosting the signal for SEO.
Images are always better than long content. Using Alt tags will optimize the image more.
Influencer Marketing.
Influencer marketing is a way brands can promote their products through endorsements or recommendations from influencers and content creators on all social media channels. A combination of data-driven insights and creative strategy produces meaningful relationships.
It is proving to be the answer for start-ups and newer businesses to give competition to even the biggest of brand
Every start-up approach Influencer Marketing like any other marketing campaign – Be organized, plan and budget, put together a strategy. Spending time on research creates the most effective marketing strategies.
YouTube Marketing.
YouTube is one of the biggest video-sharing communities on E-world. Aside from a source of entertainment, people use to consider it as a great source of learning, entertainment, and informative content. If you have a products segment can create a general short video that contains a storyline and that explains the use of your product etc.
Tips that you should follow while marketing on YouTube
Create clear and descriptive titles for all YouTube media posts and it should be in compelling nature
Tell all the readers why should they watch your video with a relevant description
Thumbnails make users click right away so use effective thumbnails
Limit your video or content length under 5 minutes as visitors don't like to watch lasting videos
Content Marketing.
A content strategy that takes your business goals and then uses content as a primary means to achieve those goals. It means that content marketing strategy focuses on building a strong relationship with your target audience by giving them high-quality content.
Content marketing challenges don't seem as immense when you have a strategy on your table. A documented strategy makes it easier to get buy-in from Audience. It's easier to chart your success when you have a proper documented strategy.
While formalizing a content strategy, following question can help you
Who are your users?
Who are competitors with you in the market?
What do you bring to the table by implementing the strategies?
What do you hear?
Eyecatchers is an advertising agency with a difference - we make advertising that sells! Print, outdoor, TV, radio, events, website, digital, social – we help you send out a consistent message through all media!