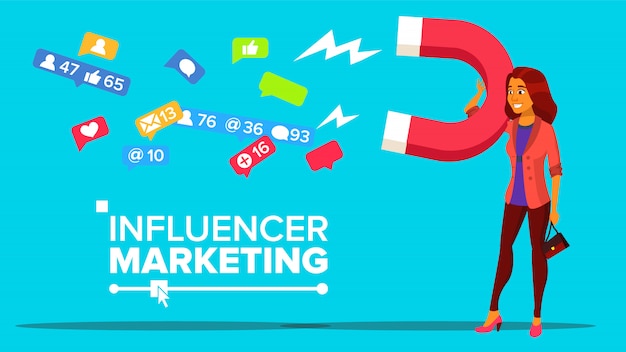 "People do not buy goods and services. They buy relations, stories and magic." - Seth Godin
As marketers, we try and test different strategies - images, messages, marketing channels to see which one is working for us. Smart brands are strategically holding influencers to get more mileage out of those messages and channels all while creating new marketing assets. It has become an important part of the digital landscape.
What is influencer marketing?
Influencer marketing is a way of leveraging the status of an influencer to build a strong brand reputation and following so that they can talk to their audiences about the various benefits of that brand and product. It is about connecting with the product and people who use/promote the product and that is because influencers (or creators) are the people others follow and keep up with for advice - whether it's beauty, gardening, fashion, finance.
Here are 5 influencer marketing ideas to help you boost your sales:
Product Collaboration -

Product collaboration can be huge to boost sales. It is simply collaborating with the influencers in the marketing process to help your brand promote your products. People believe influencers and having an influencer believe in a brand that they might need to have their name on the marketing campaign will get people to trust the brand as well and they might buy from you. 

Platforms like Instagram and Pinterest have product curation features that highlight products recommended by influencers. It helps to build brand awareness among the audience and drive more followers to your page. 
Affiliate Marketing - Affiliate marketing is promoting the brand in exchange for a commission and this usually happens when people end up buying a product or service. By this,    you create a mutually beneficial agreement between the influencer and your brand. The influencer earns a commission for his/her influence. Before social media, many 

brand affiliates were media publishers or traditional bloggers who had their websites to review or promote a brand. You could only find product reviews, demonstrations from these publishers. 

The old ways of influencer marketing are still alive and many publishers are still doing it but the old way of doing affiliate marketing doesn't always highlight the unique strengths that influencers bring to the table, especially for brands. Reports say

92% of people trust influencers more than they trust traditional celebrity endorsements or ads and that's because, if you tap the right influencer, you'll know they've fostered an engaged community based on trust.
Live Video - Live video is simply one of the trendy social media traits brands need to take benefits of to keep up with the competition. Facebook, Twitter, and Instagram now all provide live streaming options. As per the online data also 80% of the audiences like to watch videos from a brand and 73% of B2B businesses using live video report positive results to their ROI. Several brands are already running influencer campaigns using live video to increase their brand reach and other marketing goals. Have an influencer control your account for the day, posting live videos and sharing stories. Fans will admire this "extra" time and content from the influencer that they would not have received by following the influencer's account alone. Plus, they know they have to keep following your account if they never want to miss content from the high-profile influencers you're working with.
Brand Ambassadors -

When you work with influencers for a longer duration, they'll have a better understanding of your brand and your values. It also becomes easier for you to deal with them as they have worked with you longer and you may even consider making some of your influencers your brand ambassadors. It allows an influencer to be the face of your brand and product over time. 

It can be very favourable for your brand to be associated with an influencer who has a well-trusted voice in the industry. Also, the influencer has an incredibly great impact on their followers' purchasing behavior. Also, there are various apps available in the market which can help you to keep track of your influencers' posts to determine if you want to make them your brand ambassadors.
Partnering With Influencers For Giveaways -

Just like with a product

release

or

special

campaign,

influencers can also be used to help spread the word about a contest or giveaway.

Many brands run sponsored giveaways and contests with their influencers to attract their target audiences. These are popular because they bring a lot of excitement for your brand along with the chance to be chosen by the influencer as a winner even if it is going to be random but it still feels special to be selected by an influencer. It is also important to find the right influencer to run thes giveaways or contest and to do that you need keep few things in mind:

Target micro-influencers in a specific location

Utilize specific search tools

Search hashtags relevant to your brand

Check your own followers
Hopefully, these creative influencer marketing ideas will turn into campaigns and help you to boost your sales. To know more, Call us on 9136024246 / 7 or mail us at info@eyecatchers.co and we will prepare a tailor-made digital marketing solution for you that will be effective, efficient and 'value-for-money!