What's New in Ecommerce 2022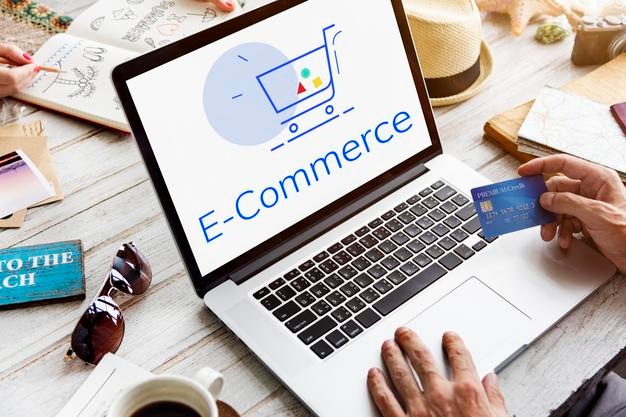 Ecommerce as the name suggests in simple terms suggests us that it's buying & selling of goods & services or transfer of funds or data, through the world of internet. Ecommerce operates through four major platforms namely b2b, b2c, c2c and c2b. With the technology advancing day by day, people have the opportunity to conduct ecommerce through different digital platforms such as smartphones, tablets, laptops and other smart devices. The entire world has become accessible thanks to the internet and the various communication devices which in turn is making ecommerce reach every nook and corer across the world. Now, almost whatever one wishes or imagines, can be ordered online and can be delivered at home.
The world is at one's fingertips.
Although, almost everything is available online, for actual delivery of products & services at home takes something else. There is a whole lot of logistics and supply chain management processes involved for a product to move from the factory to the final destination.
Let us look at some key new happenings and trends in the world of ecommerce for the year 2022.
Augmented Technology – The Game Changer
Augmented technology is the new revolution in the way we are going to look at the world. With Facebook's Meta, Google's Glasses and other such techs, augmented technology is all set to take humanity to a completely new level of virtual reality.
With Augmented technology, shoppers can have a much better feel of the product without actually visiting the gallery or shop. This will naturally lead to more informed decisions and customer satisfaction. Specially when it comes to fashion and home decor, AT can turn into a game changer.
Chat Bots – Make Shopping Easier
Chat bots are making a huge wave in the world of online shopping experience. With the development of AI, it becoming apparent that chat bots are here to stay. Almost all leading shopping platforms use chat bot technology to provide a more personalized shopping experience to its customers.
Sustainability is the way
Today, the world is facing a great challenge with rising climate change and soil degradation. United Nations has already declared an emergency in terms of achieving the sustainability developmental goals by 2030. If these goals are not met by all the countries together, then the price that humanity will pay in the near future will be something else. To avoid this wrath of mother nature unfolding upon us, it's important that businesses shift their approach from not just a economy focused approach but also a ecology based approach. More and more businesses and start ups are coming up which are focusing on preservation and nourishment of mother nature like never before. A new breed of ecologically sensitive businesses is the need of the hour.
AI – The revolution
AI is all set to revolutionize the way humanity is living life currently. With the rapid advancement in Ai technology, people are having a more personalized shopping experience. With data being collected continuously, tech powered by AI is making ecommerce a global phenomenon. Soon, people will be able to have a personalized shopping experience through the bot technology.
Voice Search
There has been an alarming increase with the way smart speakers are being used today for shopping and home automation purposes. Soon, a large percentage of people all across the major countries in the world will be having a smart speaker in every nook and corner. Voice search is making the lifes of people better organized by allowing a smoother service of ordering and delivering home shopping products and groceries just on a voice command.
Overall, these new trends indicate that the future of ecommerce looks promising and healthy.
Eyecatchers is an advertising agency with a difference - we make advertising that sells! Print, outdoor, TV, radio, events, website, digital, social – we help you send out a consistent message through all media !