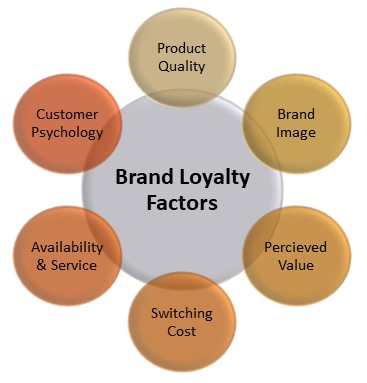 Brand image is the current outlook of the customers about the brand. Brand image is a deciding factor that determines the sales of a product and it is very important because it is the aggregation of views and beliefs related to a certain brand.
What is a brand?
A brand is more crucial than your logo design and business cards; it's everything your business is about. It's been said 'the first impression is the last impression', if your business branding fails to impress the audience, you'll waste your valuable time, money, and effort due to failed engagements and ultimately lose conversions.
A better approach is to create branding that evokes a constructive, notable first impression from the very beginning of your business launch. But to achieve that, your business branding must be of the highest quality, reliable and consistent throughout all your platforms.
Why is branding important?
Branding is very critical to business growth because of the overall influence it makes on your company. Branding can change how the audience perceives your brand, it can drive new business, recognition, expansion, productivity, and increase your business brand value – but it can also affect your credibility another way if done wrongly or not at all.
Impact of Brand Image on Customer Loyalty
Once your business builds the image of its own in the eyes of the customer, its benefits are:-
The customer engagements are increased rapidly,
A never-ending trust is built, the customer expresses faith in your promises made,
The number of returning customers is a trust asset of your business which leads to your business expansion and growth,
Customers express commitments to your products and services served.
The customers trust you in all aspects.
How to create a powerful brand image
Not just identifying brand values is enough, but also brand identity is also important to create customer loyalty. It's important to show customers that you care for them!   A deeper bond is strengthened between your company and your customer which results in more repeat customers which lead to huge profits, as well as more referrals.
Here are 3 major ways in which brand image impacts customer loyalty:
Pay attention to customer service or After-sales service: - What steps do you take once the deal is struck? Set up a 24hrs kiosk serving high-class customer service flow so that you identify and handle customer challenges in the shortest time possible. For example, studies show that the average response time must be less than 3 minutes which converts up to 40 per cent more sales! This will enable customers to trust your Company and foster customer loyalty. Send a gift, offer discounts and on-time refunds are the ways to attract customer's trust.
Use social media effectively: Customer relations are often built on social media these days as it is easier to connect with distant people. Responding within minutes to their problems and queries enables customers to trust your business. Your business has to persistently interact with your audience whether it's through "liking" posts, commenting, or sharing. LinkedIn is recently used for connection building, a lead generation hence regarded as the best platform meant for business and jobs.
Stick to your brand values: - Share your ethics and values openly with your customers. The people within your audience become your most loyal brand ambassadors. Fulfil your promises made, word of mouth is also important for customer satisfaction and trust-building,
In addition to this, sharing positive reviews, loyal customer testimonials and stories, updating about the launching of new products and services, sponsorship, etc. helps in getting real leads who will preferably convert into a valuable customer.
Conclusion
Good business branding is a long-term approach that can yield measurable returns throughout the lifespan of your company.  Brand image is essential for customer loyalty however the perception of the brand within customers is of great importance for business expansion.  So always value customers, and in return, they will value you!
Do you wish to perceive a well-planned digital branding strategy for your business, you can trust Eyecatchers – a one-stop solution for business branding, promotional, and communications needs.
Build your reputation and embrace the growth with Eyecatchers.
Call us on 9136024246 / 47 or email us at info@eyecatchers.co and we will assist with a various tailor-made range of Digital services for your business that will be effective, competent, and 'value-for-money!