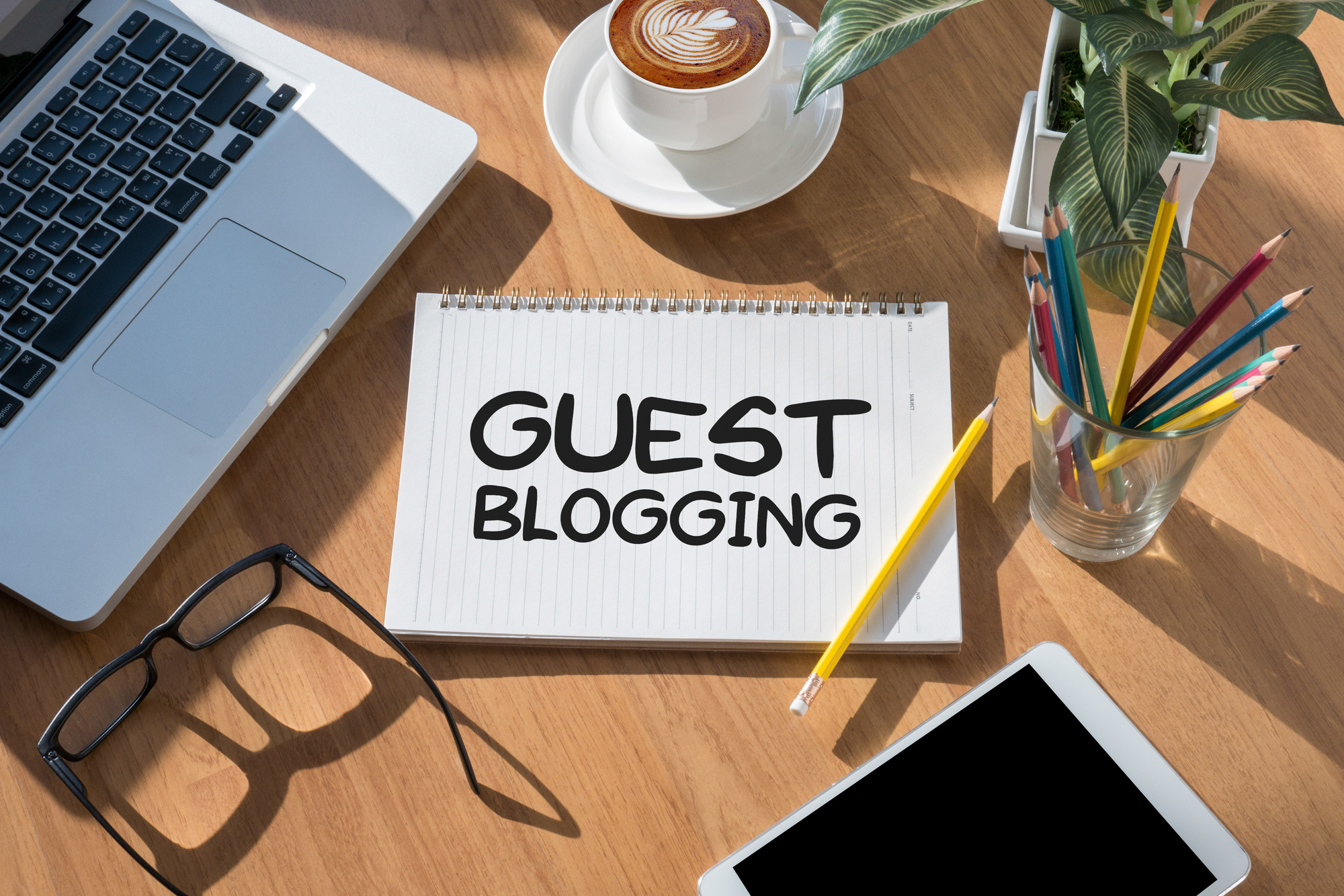 A 'Guest Post' is an article written and posted on someone else's blogging site. If you write something on your blog it is simply a blog or a post, but on another blogger's blog, you are a 'guest'. Guest posts are important tools for reputation marketing for many reasons such as finding out if your product is mentioned or staying in the results of a branded search query. But most people use them to embed backlinks. Here are 4 simple and 'doable' steps that you can incorporate to write and publish an engaging and effective guest blog/post.
Research Your Prospect
Make sure you get the right person! Contacting the wrong person can lead to your email getting forgotten. In addition, you need to be familiar with their blog – the style, the topics, the angle, etc. To do so, read a few articles, search for what they write, and make sure they have other guest posts so you know that guest posting is possible. When reviewing their blogs, consider what content you can offer that would also help their existing content by adding value.
Choose Your Topic Well
Compiling a relevant article is very important. To make good headlines, think about the content they already have on their site, what their audience might be interested in, and what you know best. Make sure the content you post is not already covered in their blog.
When you submit your post, you should include topics for content you can write upon. Topics should be relevant, interesting and informative. When they read the list of topics, they should feel the urge to read the article, be excited about the topic, and be curious about what the blog will be about.
Know the Benefits
Before posting your guest post, you need to know the benefits. Not just how the partnership will help you, but also how your partner will help you. The exchange requires a good balance. Ask yourself, will the exchange help my partner's SEO, broaden their audience base, diversify their blog content, and how will their work help you - all these points needs to be clear in your mind.
Write Your Email
Now that your research has been done and you know who you're talking to, what essays you can give them, and the number of potential partnerships, it's time to write your email! Your pitch email should include the following:
The subject line serves as your first impression. It needs to attract the person who is to click, but it should not be too complicated. Keep it professional and simple.
An introduction is the bulk of your email. The first part is to introduce yourself and let them know that you would like to cooperate with the exchange of guest posts. Tell them we can post your article on our site and add a link. After all, it's time for salesmanship - your offer by telling them where you found out about the - name the article you found in it and continue with why you did with it. Tell them why you want to work with them and how it will benefit you. This is where you can draw on your research and ideas in the third stage.
Possible Subject Articles
Now is the time to tell them what you can write about. Make sure that you make good use of your article topics and make them attractive. You can also add a draft of short articles if necessary and link to blogs you have previously written.
With your thanks, let them know that you are looking forward to this potential partnership and emphasize the fact that you want this to benefit both of you - that is the purpose of the partnership. If you feel that it would not be to your disadvantage to share, it is probably the right partner. Remember that as the dialogue progresses, you will be talking about guidelines and getting into the specifics of the exchange, so complete a friendly note that reflects your happiness for the future.
Treading the ever-evolving dynamic world of Digital Marketing and its plethora of solutions can be confusing and intimidating for a new business – trusting a team of proven market experts is therefore the wise thing to do! Call us on 9136024246 / 7 or mail us at info@eyecatchers.co and we will prepare a tailor-made digital marketing solution for you that will be effective, efficient and 'value-for-money!